Athletics & Physical Education
Courses Taught:
Boys' Athletics
Girls' Athletics

Physical Education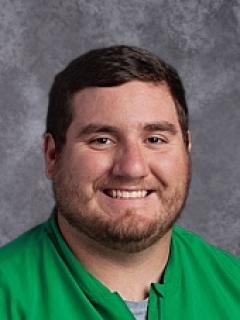 Evangel Family Christian Academy class of 2013

Bachelor of Arts in Physical Education from Huntingdon College Class of 2017
Fall 2017- Fall 2021 Holtville Elementary School

Spring 2022-Present Holtville High School
My wife Marlee and I were married in March 2019. I work as an assistant football and baseball coach at Holtville High School. When we are not working we love to travel and take care of our two dogs.