Classes I teach:
Culinary 1

& 2

Event Planning

Hospitality Management & Tourism

Baking and Pastry
Education:
Degree in Culinary Arts and Hospitality Management from

Trenholm State Technical College
Experience:
Sous Chef at Our Place cafe
Chef of Prattville Country Club
Owner and operator of Healthy Me
Chef of Jim-n-Nicks
Chef de Cuisine of Central in Downtown Montgomery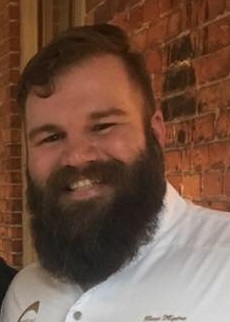 About Me:

My name is Chef Beau Myers. I'm married with two kids, one dogs and a cat. I have spent the last 18 years in the Hospitality industry as a Chef. I earned a degree in Culinary Arts and Hospitality Management at Threnholm State Technical College. I most recently was the Chef de Cuisine at Central in downtown Montgomery. I'm very excited about the opportunity to share all I have learned over the years and, enrich the culinary field of the river region. The skills and knowledge that the students take away form this program will help them to gain employment within the Hospitality Industry. Let's get cooking!